Executive Team
In 2020, we underwent a change in management and are now under the leadership of former executives from Barrick Gold Corp. With a strong execution track record behind us, we are aligned with a common goal: building a modern, USA focused silver company, with the historical Bunker Hill Mine as the cornerstone asset. Our CEO, along with our operations team, is based in Idaho at the mine site with strong ties to both the local community and the historical Bunker Hill mine.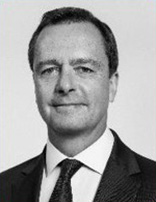 Richard Williams
Executive Chairman
A former COO of Barrick Gold Corporation from 2015-2018, Mr. Williams is a global executive with an established track-record of value creation, pioneering and transformational leadership within the Mining Industry and other demanding assignments. Amongst other notable achievements, this helped Barrick deliver an 80% improvement in the company's operating profit over his three years, and the total overhaul of the Company's relationship with the Tanzanian Government following a breakdown of relations between a Barrick subsidiary and that government.
Formerly, the CEO of an African and Central Asian focused exploration business, and Non-Executive Director of Gem Diamonds PLC, he was also the Commanding Officer of the British Special Forces Regiment – the SAS. He is currently a Non-Executive Director of Trevali Mining Corporation, Chair of Trevali's HSEC Committee and an advisor to mining companies facing complex operational, political or ESG challenges.
BSc Economics, University College London; MA Security Studies, Kings College London; MBA Cranfield University.
Appointed April 2020
Read More [+]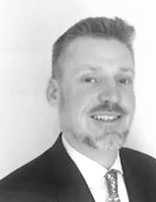 Sam Ash
Ceo & Director
A former Executive General Manager of Barrick Gold's Lumwana Copper Mine in Zambia, Mr Ash is an experienced American Mining Engineer and modernizing leader, with a proven track record of building and leading teams capable of optimizing and enhancing the operating efficiency, profitability and sustainability of mining operations in complex and challenging environments.
During his tenure at Lumwana Mr. Ash Delivered over $100M in sustainable free cash flow improvements, achieved 50% improvement in safety performance, executed a training and development program achieving 96% local workforce, and progressed expansion plans that doubled the value of mine.
BEng Mining Engineering from University of Missouri Rolla; MA in Strategic Leadership, London Business School.
Appointed May 2020
Read More [+]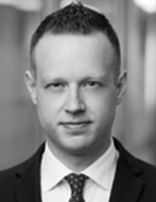 David Wiens
CFO & Corporate Secretary
Mr. Wiens is an accomplished mining executive with over 18 years' experience in corporate finance, financial planning & analysis, treasury and investor relations. Mr. Wiens spent the last eight years with Americas-focused precious metals companies, including over six years at SSR Mining Inc. where he was part of a team that transformed the company from a single asset silver producer with limited mine life to a diversified long-life precious metals company, while meeting production and cost guidance seven years in a row. As Director, Corporate Finance, he led a number of functions including corporate finance, treasury, investor relations, concentrate marketing and gold dore sales. SSR Mining Inc. completed a $5 billion merger with Alacer Gold Corp. in September 2020. Prior to his corporate roles, he was an investment banker at a number of financial institutions, including Deutsche Bank AG in London, United Kingdom. Mr. Wiens earned his Bachelor of Commerce with a Finance specialization at the University of British Columbia in Canada, is a CFA® Charterholder, and is completing the CPA designation.
Appointed January 2021
Read More [+]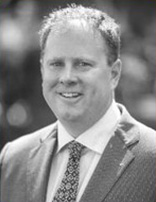 Bradley Barnett
VP Sustainability
Former Head of Closure, Rehabilitation and Asset Development Barrick Gold; Managed 100+ employees over 85 sites globally, including 5 Superfund sites in the USA. Managed annual budgets of over $80 million. Developed commercial partnerships and investment feasibility studies for redevelopment of 4 Superfund sites. Former Centar American Technical Services (Drilling and Exploration Services). International investment advisory in large-scale real estate developments. Designed and managed award-winning economic development program in Zimbabwe using US Government Title II food aid. US Peace Corps in Guatemala, agricultural diversification volunteer. Family history in large-scale commercial farming. BA Economics, University of California, Riverside. ESG, Government and Community Relations, Water Management Rehabilitation.
Appointed April 2020
Read More [+]