The Regeneration Vision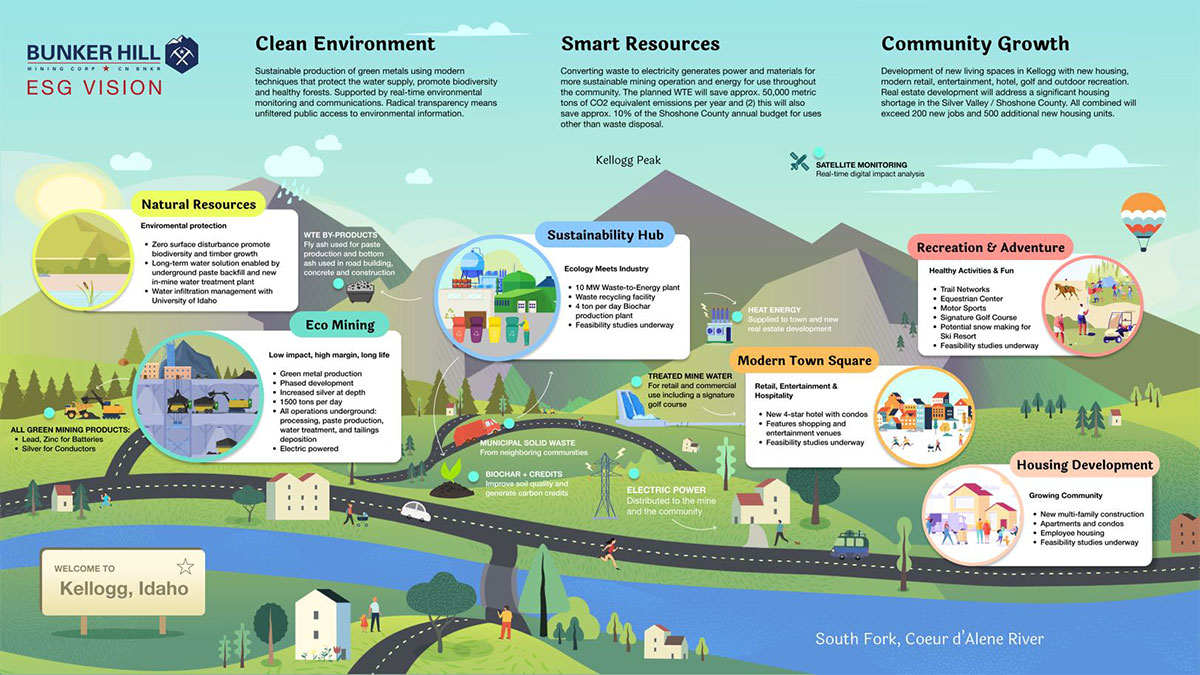 We actively seek out ways to maximize the positive impact of the restart of mining at our projects on the local community and environment, and in ways that will endure well beyond mine closure.
This involves building an ecosystem of new and green businesses whose operations will improve not only the sustainability of our mining operations but of the local community as a whole.
In this way, the restart of Bunker Hill Mine using modern techniques will not only deliver important metals to the Green Economy and outstanding financial returns for our investors; it will also act as the catalyst for investment by our development partners into a host of other new and jointly-owned businesses designed to multiply the long-term regenerative impacts on the local community and environment.
Learn more about our Development Partners and how these partnerships not only help to improve the sustainability and efficiency of the operating mines, but also establish non-mining businesses that generate commercial returns and positive social and environmental impacts beyond the end of a mine's life.